Electric scooter SB9, Dual Motor 2400W,10 inch, Top speed 80 km/h, Battery LG 52V 18.2 Ah Smart Balance
Motor: 1200 x 2 BLDC HUB MOTOR
Top Speed: 80 Km/h
Battery type: Li-ion battery
Battery capacity: LG 52V, 18.2 Ah
Charging time: 8hr
Folding Handlebar and front pole
Grade ability Around: 35°
From the same category (9):
1,449.00 EUR
Add the "EXTRA23" Coupon Code in your Shopping Cart, and receive 23% off for this product. Coupon Code available until midnight only!
Price with coupon code: 1116.00 EUR
Specifications / Special Features:
Motor: 1200 x 2 BLDC HUB MOTOR
Top Speed: 80 Km/h
Battery type : Li-ion battery
Battery capacity: LG 52V, 18.2 Ah
Charging time: 8hr
Folding Handlebar and front pole
Grade ability Around: 35°
Max load: 200kg
Product weight: 36kg
Unfolding size (original edition)1210 x590 x 1280mm
Instrument panel Multifunction smart LCD instrument panel
(Battery level, TRIP, ODO, Time, Speed display and mode change.)
Light Dual LED headlight, front light, brand light and brake light is built in
Brake Disk: brake(Front&Rear) +ABS
Suspension Front and rear
Tire 10 inch tube tire (Proper air pressure 45~50psi)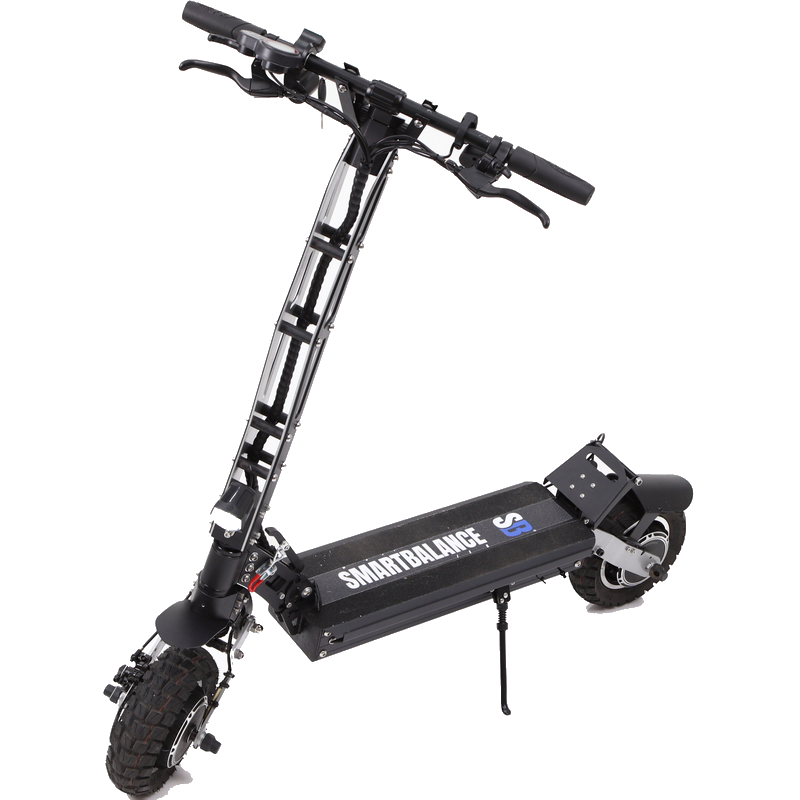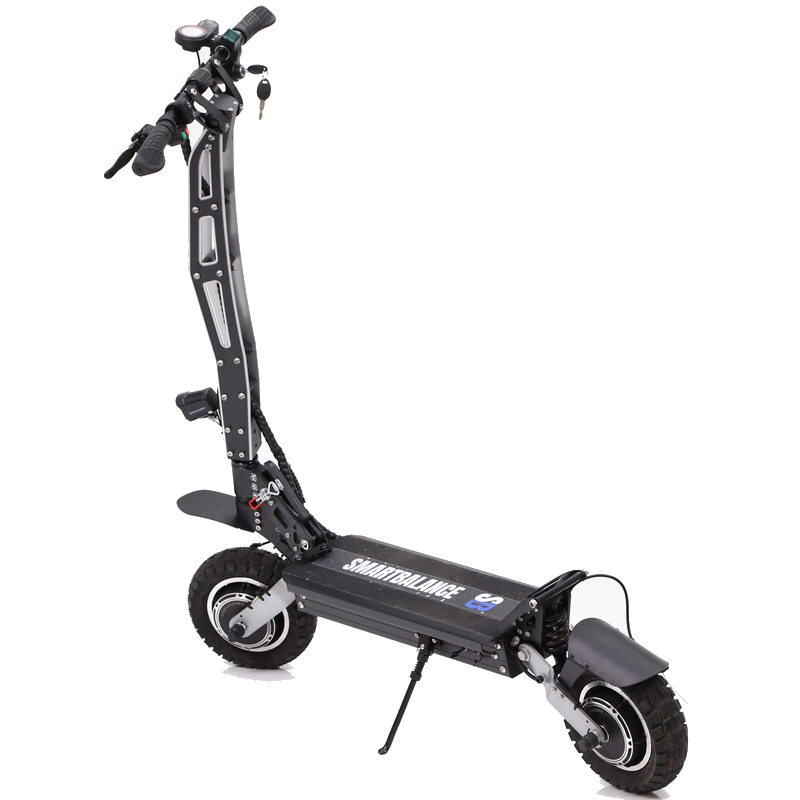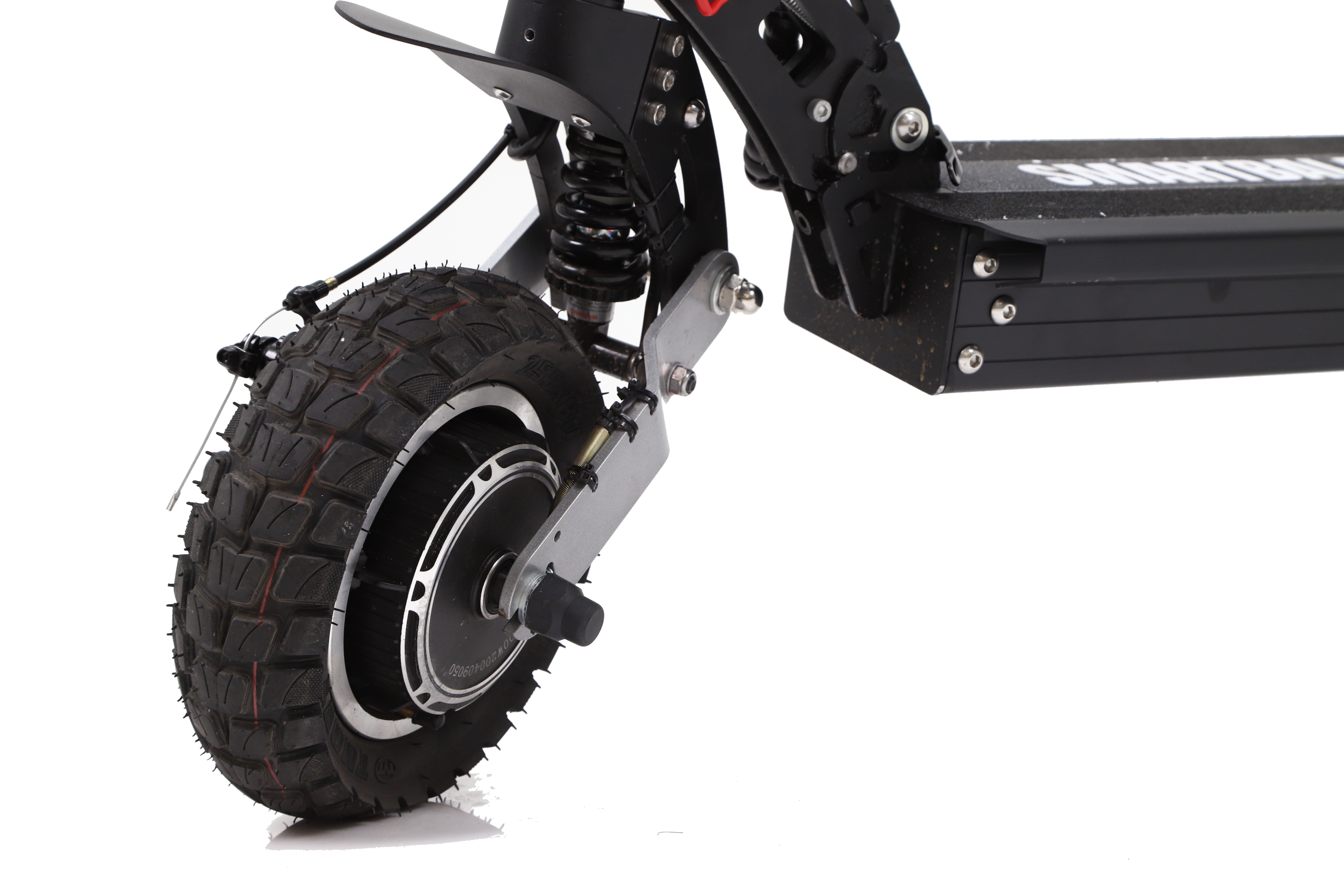 Electric Scooter SB9, brought forward for 2021 with its big 2400 W motor, is a nice professional scooter, fully street legal but with that distinctive suspensions wheels that says you're going off-road. On the move, the scooter has nice low-end torque and you'll feel the front end trying to come up when you get even a little twisty.



Want to mix and match your travel solutions? with unbeatable speed to cover the last mile. And thanks to its foldable, portable design, the SB9 is the perfect combined commute machine.
When you need to get around quick, just fold SB9 up and store it wherever you need,
When you're ready to roll, just unfold it and start it up in under 2 seconds. Anywhere you need to take it, the Scooter SB9 will have your back when it's time to cruise in style.

Forget about pushing your scooter uphill, SB9 Scooter handles 30 degrees slopes like a champ. Our engineers have spent countless hours developing a true vehicle to take you anywhere.
From going to work, to getting quick errands done; from catching that gym class on time, to lunch break escapes; SB9 Scooter is the perfect personal transporter.
Constructed mainly to please the young and new riders looking for some fun and entertainment, Electric scooter piece of machinery.
It is quite literally the most accessible scooter to ride with advanced suspension, a strong steel frame, alloy wheels with Hydraulic disc brakes, all-weather tires and racy,

With dual braking system that provides for good stopping power. The electromagnetic brake of both wheels based on regenerative braking during the quick release of the throttle. A hand disk brake cuts off the power supply to the motor wheels instantly and allows you to brake at any time.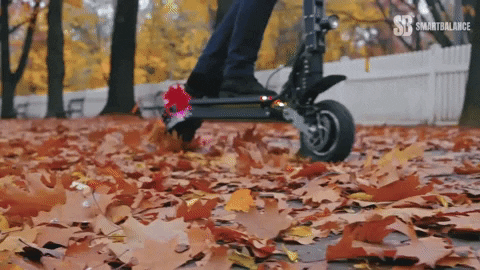 Small and relatively fast, good fuel economy and a bargain-basement price. The scooter is also a commuter if you have to navigate congested traffic because it's small, lightweight and narrow so filtering through traffic is a breeze. As a first scooter for someone new to two wheels, this is a completely approachable scooter. On this scooter, you learn how to ride fearless.

So what about the tires? Well, whether you want to ride your SB9 in the mountains, on the beach, on snowy surfaces, in the city, or anywhere, really, this eScooter equipped with true all-terrain multi-surface tires that got your back wherever you want to go!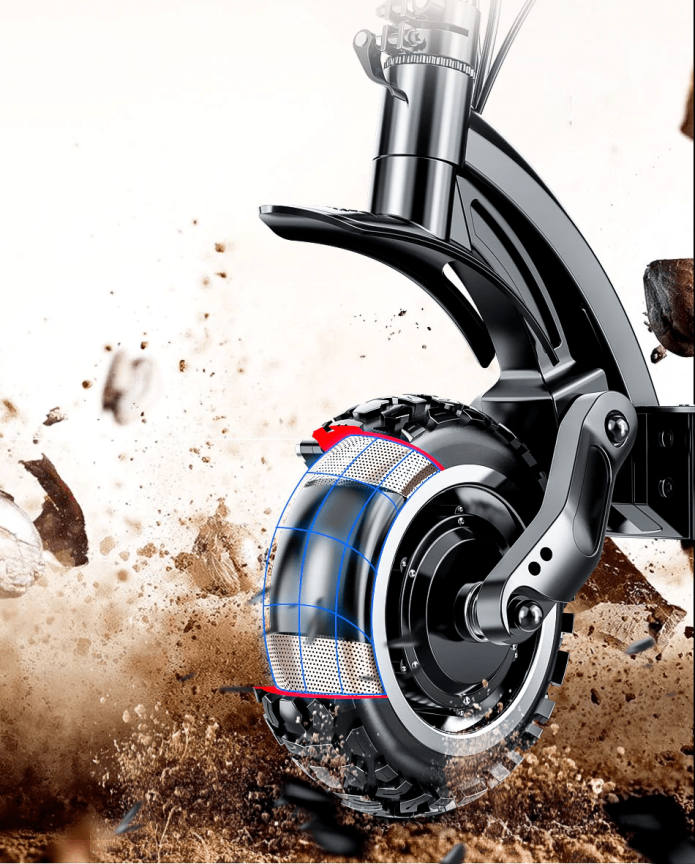 If you think about speed, the 2 x 1200 watt motors offer a top speed of up to 80 km/h, which can be limited to lower speeds by the manual riding mode switching feature. The rechargeable LG 52V lithium-ion battery pack will take you up to 80 km on a single charge.
Imagine that you can ride for 30, 50, or even up to 80 kilometers on a single charge! With an LG optimized battery capacity, explore the city without worry and never push your scooter home again!

Smart monitors the battery status with multiple protection mechanisms: short circuit protection, overcurrent protection, double overcharge protection, double over-discharge protection, overheating protection,


We have installed many safety components. Front and rear lights are activated by pressing a button on the steering wheel.
Keeping up with the trend, the new SB9 adopts features like the LED lights and digital instrumentation in the hope to keep the appeal alive and fresh.
Digital dashboard that shows the speed in real time. Before you go, simply press the speed button to choose from 3 gear speed to meet different trip purposes.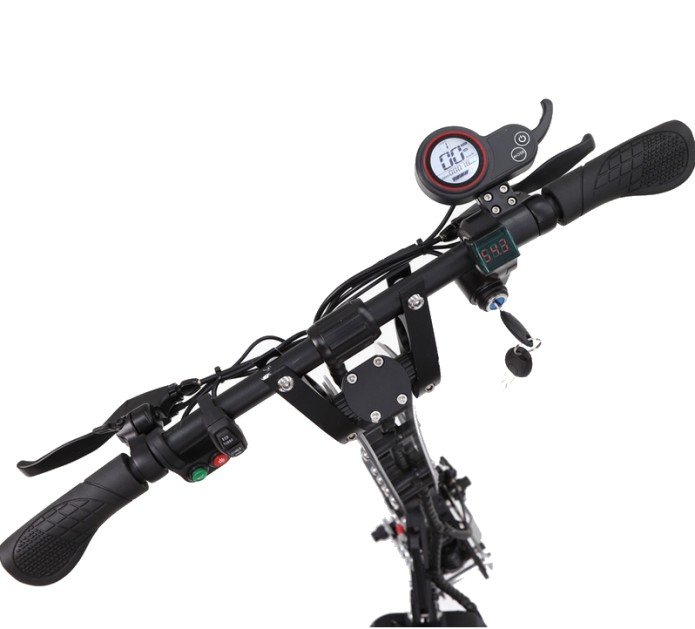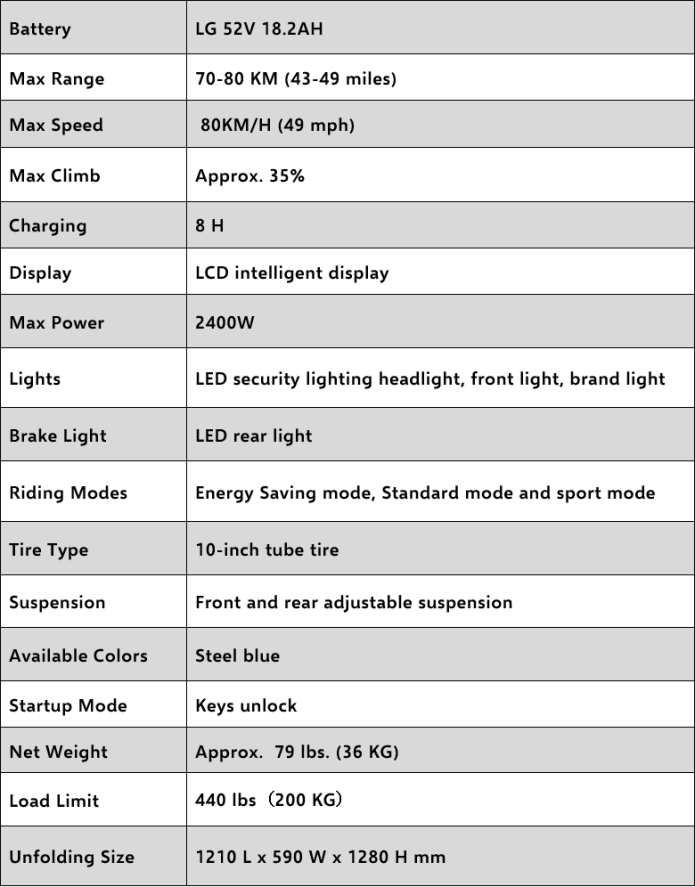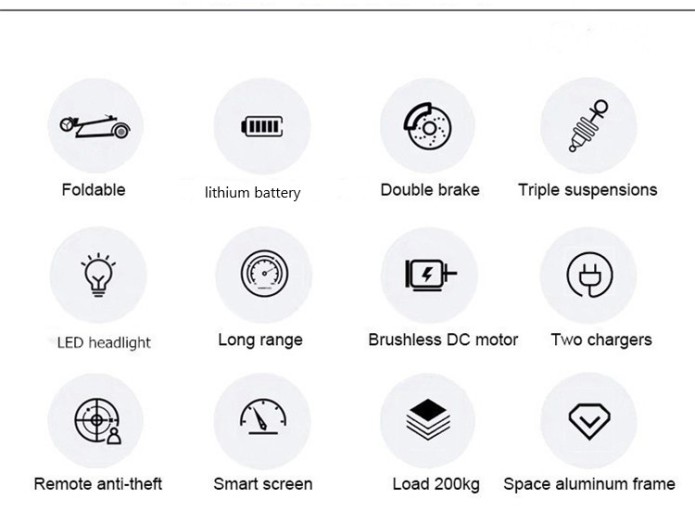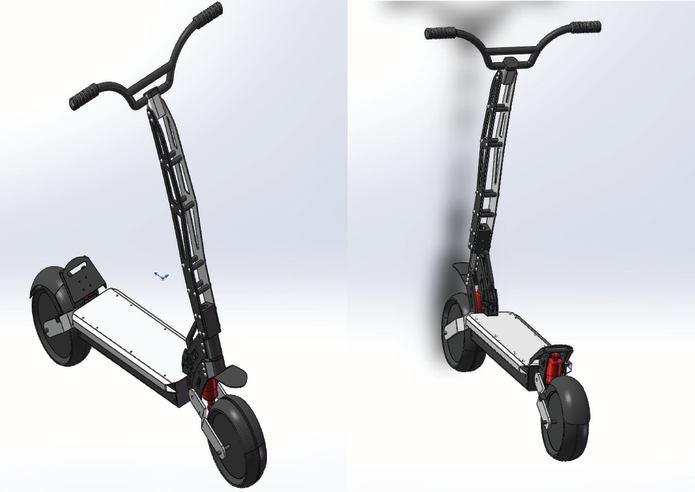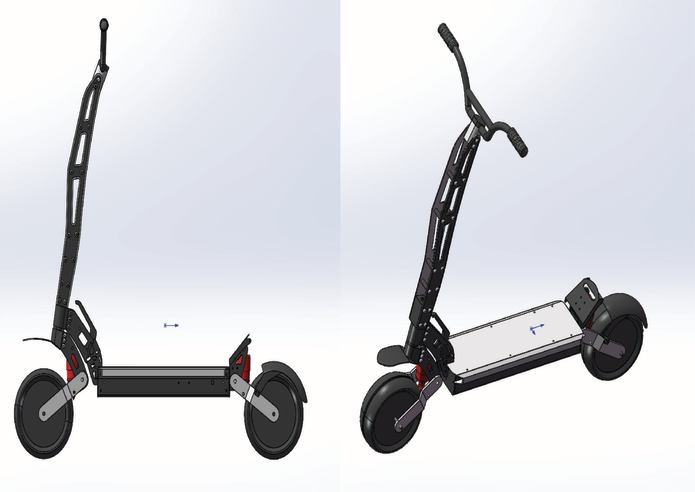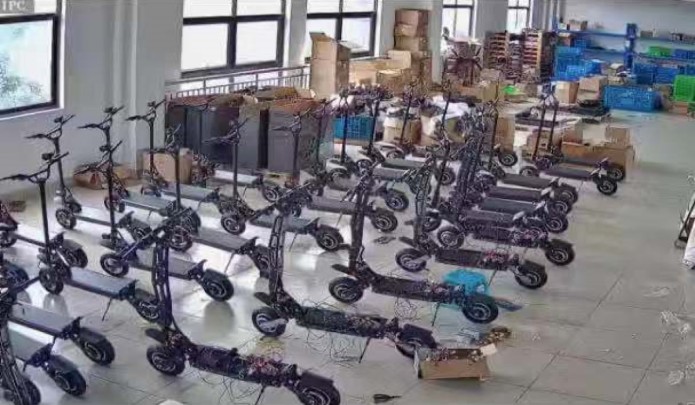 All the parts of the E-Scooter are readily available which means the Scooter will be ready for delivery. You can contribute risk-free and expect delivery in August 2021

SMART BALANCE brand was born in 2011 in Belgium and at the end of 2015 the company launched into the electric vehicle market. The main sector of activity consists of the marketing of electrical products and vehicles. The company is therefore among the first to lay the foundations for the development of this segment on European territory.
Smart Balance has been a remarkable creator of stylish, practical and eco-friendly vehicles, which are ideal substitutes to cars and other means of transport. We also have one or two more prototypes per year ready to go in the manufacturing process.
We offer premium electric scooters that are cutting-edge and user-friendly. They embody quality, comfort, functionality, and entertainment. SB9 E-scooter is a comfortable,versatile vehicle combining city and sport use. Commuting to work and hanging out with friends in a race can both be done on just one scooter: SB9.
Smart Balance Technology is a dynamic company wishing to consolidate its position in the market segment in which it operates through products and services based on elements of quality and professionalism.
The organization's ability to adapt quickly and flexibly to market demands has made it possible to develop and promote it for the benefit of customers, who are essential to our business!